DARK CHOCOLATE BARK WITH POMEGRANATE AND WALNUTS
Be still my heart! Chocolate and pomegranate come together on flatbread to make a snack that is meant to be eaten right away. Good thing, because this won't last, I promise! The flatbread makes a delicious crispy base for this chocolate bark which is loaded with juicy pomegranate arils and chopped walnuts.
When I was a little girl, my big brother would clean a pomegranate meticulously, seed by seed; he had the patience and willpower to not eat one seed until he was completely finished. I would sit nearby, fidgeting like crazy, until he let me have some. At that time, I was still too little to do it myself, and I had no patience. I just wanted the goods! It must have bugged him to have some little twerp ruin his meditative moment with his favorite fruit, but I suppose that's what siblings do: bug each other.
When I grew up and could buy my own pomegranates, I never really appreciated the work involved to get those little arils. It seemed so messy and time consuming. Then I saw this video and my entire world changed. Pomegranates could be cleaned only using a wooden spoon and a bowl! In mere moments! Oh joy! I put them on everything: salads, soups, smoothies, ice cream, and now, flatbread! Those little ruby red jewels were mine to include with everything.
Bake up some of this pomegranate and walnut bark today using some flatbread and your favorite dark chocolate. It's a powerful antioxidant rich snack for you and the family. I might even make some for my brother!
-Amy at Flatout
Serves: 2-4
Prep Time: 15 Minutes
Cook Time: 10 Minutes
Dark Chocolate Bark with Pomegranate and Walnuts
Ingredients
1 Flatout Pizza Crust
3/4 cup semi-sweet or dark chocolate chips
1/2 teaspoon coconut oil
1/2 cup pomegranate seeds
1/2 cup walnuts, chopped
Directions
Preheat oven to 375°F. Place flatbread on a baking sheet and cook for 5 minutes until crisp. Remove from oven and let cool.
In a microwave safe bowl, heat the chocolate chips in the microwave, in 30 second increments, until melted. Using a dry rubber spatula, stir in the coconut oil, then stir until completely blended.
Spread the chocolate on the flatbread, as close to the sides as you can get, then scatter walnuts and pomegranate seeds over flatbread. Gently press pomegranate and nuts into chocolate. Let cool or put in the freezer to firm up, then break into pieces. Enjoy immediately.
Chocolate Pistachio Frozen Yogurt Bites
We're getting fancy with our flatbread! Pistachios have dropped a bit in price, so I bought some to celebrate, then dreamed up these fabulous frozen yogurt roll ups using flatbread (of course) and my favorite dark chocolate and chopped up bits of that beautiful green nut. I needed a sweet treat that was less caloric than chocolate cake, but still hit all the right spots, and this turned out to be a winner.
My better half, gentleman that he is, likes to stand at the open freezer, ice cream carton in hand, and spoon vanilla out of the box into his mouth. He blames it on being from Massachusetts, whatever that means, but insists that ice cream is his huge weakness. (So don't come over to my house and think that the ice cream is okay to eat, unless you want his germs!)
There is no way he could do that when I make these rolled up, chocolate dipped desserts. And because they're made with yogurt, not heavy whipping cream, they're much better for you, and no less delicious.
When assembling, handle the flatbread gently as you roll up, and be sure to give them enough time to freeze completely before dipping. They'll be much easier to handle that way. And of course, if you don't have pistachios, some other nut will do just fine, too. Or toasted coconut, or crystallized ginger, or…….you name it! Have a blast with them.
-Amy at Flatout
Serves: 8
Prep Time: 60+ Minutes
Cook Time: 5 Minutes
Chocolate Pistachio Frozen Yogurt Bites
Ingredients
4 Flatout artisan thin crust flatbreads
2 cups full fat Greek yogurt
4 tablespoons honey
1 teaspoon vanilla
pinch salt
3/4 cup semi sweet or dark chocolate chips
1 teaspoon coconut oil
1/3 cup pistachios, finely chopped
Directions
In a medium bowl, combine the yogurt, honey, vanilla and salt with a rubber spatula until well blended. Spread 1/2 cup of this mixture down the middle of the flatbread, staying away from the edges. Then, roll up beginning at one of the short ends, gently, allowing the yogurt to flow with the roll and not get squeezed out. Cut into two pieces, then wrap in plastic wrap and freeze overnight.
In a microwave safe bowl, heat the chocolate chips in the microwave, in 30 second increments, until melted. Using a dry rubber spatula, stir in coconut oil, then stir until blended.
Remove the flatbread rolls from the freezer and unwrap. Dip each rolled flatbread slightly more than halfway in the melted chocolate, using your fingertips, then dip each piece in the pistachios while still melted. Place each piece of rolled flatbread on a small baking sheet and freeze again until solid. Then store in the freezer in an airtight container.
SPICY HAWAIIAN PIZZA
Even though I love dessert, I'm not too big a fan about sweet things in food I eat outside of dessert. For example, I rarely mix sweet flavors and meat, but this flatbread recipe for a spicy, Hawaiian style pizza really works. I didn't really enjoy this pizza until a chef I used to work with puréed the fresh pineapple into the tomato sauce, in what I discovered to be a stroke of brilliance. Gone were the mushy, hot chunks of pineapple, and in its place, a spicy zesty tomato sauce with a subtle sweet fruitiness. Perfection!
Pineapples can be found in abundance in the wintertime, so I make this flatbread recipe using whatever bits of pineapple won't fit in my big container once I cut up the largest pineapple I can find. And because I hate to waste even a little pineapple, I make a fermented beverage called tepache with the core and the skin of the fruit. Super easy and made with piloncillo sugar, some cloves, a stick of cinnamon, and fennel or anise seeds, tepache is delicious and has lots of healthy probiotics. And the best part is, it tastes like liquid pineapple!
It's so cold here, and overtime a storm is forecast in the weather report, I run to the store and grab the ingredients to make this, along with the usual eggs, milk, and bread. I can't help it! The next time you're at the store, grab some Flatout flatbreads and a couple big pineapples and try this pizza. It will propel you right out of those winter blues, no matter the weather, and transport you to a tropical destination, I promise.
-Amy at Flatout
Spicy Hawaiian Pizza
Ingredients
1 Flatout Artisanal Pizza crust
3-4 thin slices of ham
1/2 teaspoon chili flakes
1/2 cup whole canned tomatoes (2-3 tomatoes)
1/4 cup fresh pineapple chunks
3/4 cup shredded pizza cheese
Directions
To make the sauce, blend the tomatoes with the chili flakes and pineapple, pulsing until chunky-smooth. Season with salt and pepper.
Preheat oven to 375°F. Place Flatout flatbread on a cookie sheet. Bake at 375°F for two minutes. Remove from the oven and spread the tomato sauce on the flatbread, then arrange ham slices evenly. Top with the pizza cheese, return to the oven and bake for 4-6 minutes. Remove from the oven, cut into slices.
SPICY MANGO SALMON FOLDIT TACOS
If you are lucky enough to have leftover grilled salmon from some fabulous soirée, or if you want to impress the socks off your guests by grilling up a whole side of beautiful, crimson fish, then make these flatbread tacos this summer. Salmon lends itself well to tacos (as does shrimp!) and I can't think of a better way to eat them than with spicy flatbread shells, homemade lime mayo, and a fresh mango salsa.
The first time I ever had fish tacos was at a little Caribbean themed restaurant in the Outer Banks of North Carolina. I was vacationing there when it was still reasonable, staying in a quaint little cluster of vintage 1950s beach cottages, each cottage facing the central swimming pool, right across the road from the ocean. Don't ask me why all the places had swimming pools, so close to the ocean, but they all did. I guess this would be a good thing if you wanted assurances against sharks and jellyfish…
One night we decided we were tired of trying to catch the local blue crabs, who were playing hard to get and refused to hold on to our bait long enough to allow us to net them. Such horrible luck. We were sunburned, sweaty, and hungry, but definitely not for crab. So we hopped on our bikes and rode until we found this little shack called La Tortuga, bursting with colorful artwork and surf memorabilia. Despite our grubbiness, we were made to feel immediately welcomed.
I could have scarfed down everything on the menu, but I settled on the fish tacos, and I couldn't have been happier, and it wasn't just the dark rum, either. Every time I make this salmon version, I think back to that lucky night, when the dinner we didn't catch led to unexpected deliciousness.
-Amy at Flatout
Spicy Mango Salmon Foldit Tacos
Ingredients
2-3 Flatout Foldit flatbreads
Sriracha hot sauce
4-6 ounces of grilled salmon, in chunks
1 tablespoon mayonnaise
Juice from 1/4 lime
2-4 tablespoons mango salsa
2-3 lettuce leaves, chopped
Directions
Cut Foldit flatbreads in half down the middle, brush with Sriracha, and prepare in the oven for spicy crisp tacos. In a small bowl, add lime juice to the mayonnaise and stir to combine, set aside. To assemble tacos, place salmon inside flatbread, top with mayonnaise, mango salsa, and lettuce. Fold in half.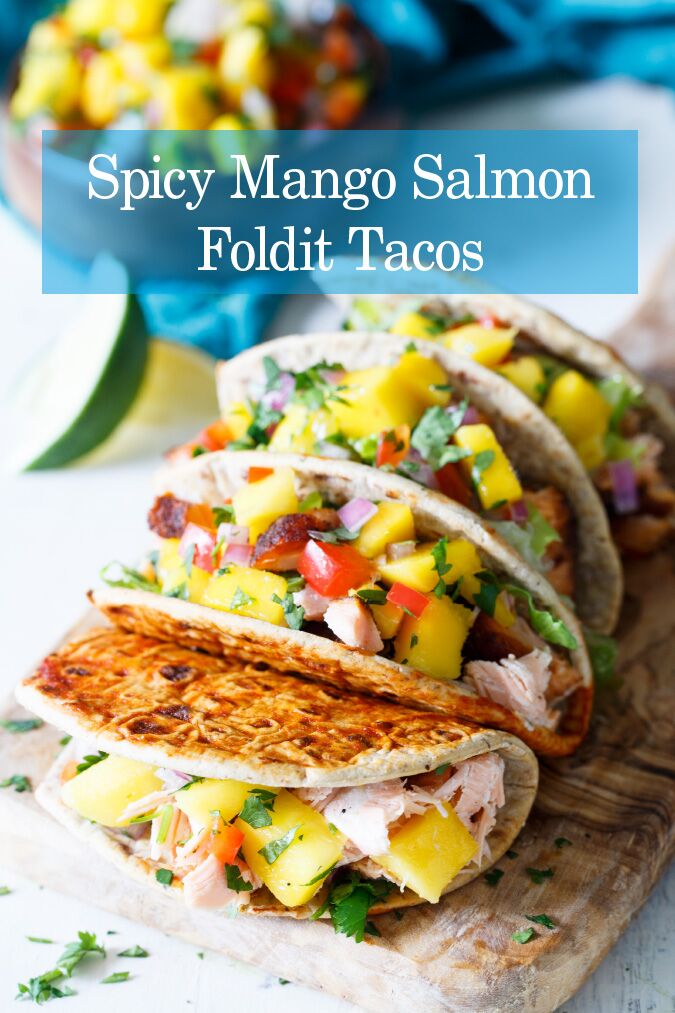 TUSCAN CHICKEN PIZZA
Potato lovers rejoice! Though potatoes often get a bad rap for their association with empty calories (like french fries and hash browns), potatoes are actually high in great things like fiber, vitamins and minerals. And when combined with our Artisan Flatbread Thin Crust, you reap all the benefits.
Tuscan Chicken Pizza
Ingredients
1 Flatout Artisan Thin Crust flatbread (Weight Watchers 4+)
4-6 ounces of cooked chicken, shredded
2-3 roasted fingerling potatoes, sliced in half
1 clove garlic, minced
1 sprig of fresh rosemary, leaves removed, stem discarded
1/2 cup shredded mozzarella cheese
8 pitted green olives, sliced
Olive oil
Directions
Preheat your oven to 375°F.
Place your Flatout flatbread on a cookie sheet.
Bake for 2 minutes.
Add the chicken and garlic to a bowl.
Drizzle a bit of olive oil and toss to moisten chicken.
Top your flatbread with cheese, potatoes, chicken and olives.
Sprinkle rosemary leaves on top.
Continue baking for 4 minutes.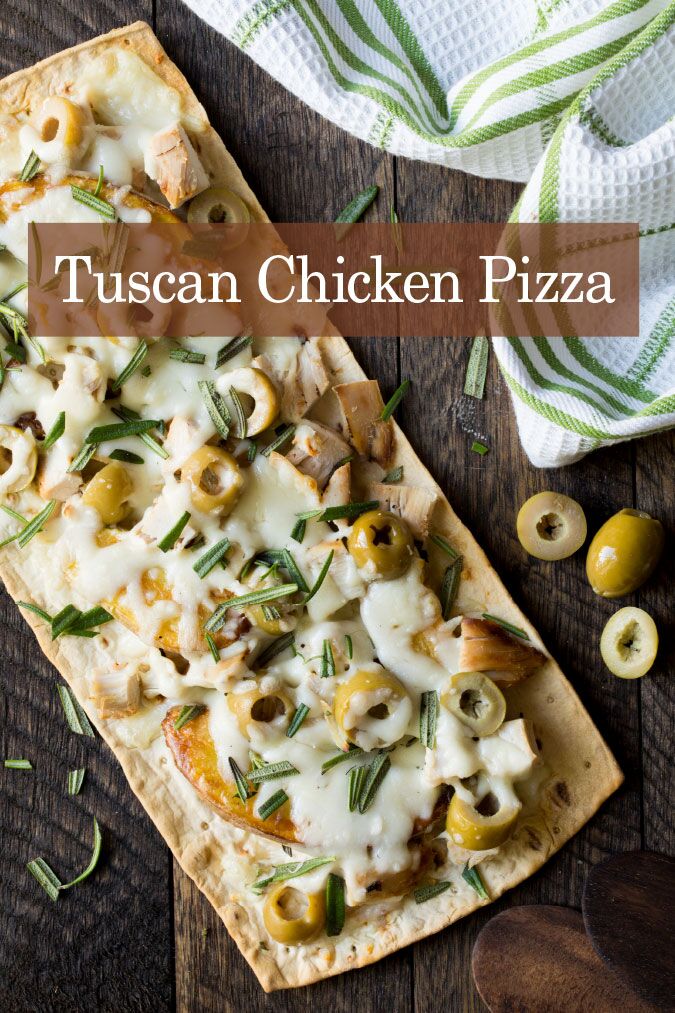 BACON KIMCHI BKT FOLDIT
Umami is a funny word to say aloud, and it is very fun to eat. Over the last couple years, this popular fifth basic taste sensation has been all the rage in the world of food, and why not? Fermented foods have a lot of this umami, as do tomatoes, soy sauce, kimchi, some cheeses, and even green tea.
So, last week, I was browsing in my favorite Asian grocery store (I needed coconut milk and dried shiitake mushrooms, plus I just love their produce) and I ran into an entire huge display of kimchi: jars upon jars upon jars of bright, beautiful, fermented spicy cabbage. My better half and I love kimchi, but it takes us longer than some to go through a really big jar; I'm always wracking my brain to come up with new ways to incorporate it into meals. Often, if we have some leftover rice from the night before, we throw some kimchi over it as a snack if we're peckish, but a jar still goes a long way, and that's a lot of snacks.
The other item I always seem to have in my fridge, but don't use nearly enough of, is miso paste. So once I got home from the market (with a brand new tub of kimchi and a pouch of miso) I set to work to find a way to put these ingredients to good use. There was a little chunk of bacon in my cheese drawer, some of those juicy Campari tomatoes that are so good, even in the winter, and an idea hit me: let's make a BLT! Sort of.
I mixed up a little miso and garlic into the mayonnaise I also bought (Japan makes great mayo, too) and grabbed a Foldit flatbread. As soon as the bacon started cooking, my other half came in to the kitchen and started sniffing. He sort of wrinkled his nose at everything he saw out on the counter, but he threw an extra flatbread into my line of sight, because he was hungry. He trusted me. Some bacon, some kimchi, a couple tomato slices, the mayo, and POW! talk about pleasant taste sensation! The flatbread sandwich had all the crunch and texture as a traditional BLT but was extraordinarily different and delicious, juicy and totally satisfying.
If you're feeling a wee bit umami deprived in your life, or if you happen to have a jar of kimchi languishing in your icebox, this flatbread sandwich may be just the thing with which to treat your tastebuds.
-Amy at Flatout
Serves: 1
Prep Time: 5 Minutes
Cook Time: 10 Minutes
Bacon Kimchi BKT Foldit
Ingredients
1 Flatout Foldit
2 slices thick cut bacon, cooked
1/2 cup napa cabbage, shredded
2 tablespoons kimchi, as spicy as you like, patted dry
2 slices ripe tomato
1 tablespoon mayonnaise
1/2 clove garlic, minced
1/2 teaspoon Japanese miso paste or 1/4 teaspoon honey
Directions
In a small bowl, mix miso paste or honey and garlic into mayonnaise until well blended. Once your bacon is cooked, your Foldit flatbread is ready to build. Begin with bacon, then kimchi, then cabbage, tomato, and top with miso aioli. Fold in half.
LEAN GREEN PROTEIN MACHINE
After a training session, there are two important nutrients an athlete needs to focus on: protein and carbohydrates. For an athlete with diabetes, fueling directly after exercise is even more critical as it may help to prevent dangerous lows in blood glucose levels (hypoglycemia). This wrap is packed full of protein to help build and repair muscle tissue post workout. In addition the slow digested carbohydrates from the Flatout Flatbread along with the quinoa help to replenish burnt up energy stores and promote healthy blood glucose levels. Athletes with diabetes should always consult their diabetes educator for specific post workout carbohydrate guidelines to prevent low blood glucose levels.
Lean Green Protein Machine
Ingredients
1 Flatout Flatbread
1 cup blanched broccoli or broccoli rabe, cut in small pieces
1 cup quinoa, cooked and cooled to room temperature
1/4 cup crumbled feta cheese
Small handful of shelled edamame
1 tablespoon roasted sunflower seeds, shelled and salted
1/2 lemon, juiced
1 tablespoon olive oil
Directions
Toss all ingredients together in a bowl until well incorporated, then spoon out onto the flatbread, beginning at the rounded end. Roll up, and cut in half.
CURRY CRAB FLATBREAD
When a friend gave me a can of lump crabmeat for Christmas (my friends know me so well) I was so thrilled and excited about it, I decided to come up with something out of the ordinary with it for our dinner. There's a popular Thai dish using crabs and green curry, so I took this as my inspiration and made a flatbread pizza using green curry sauce as a base.
Food gifts, with me, go a long way to winning my heart. Especially little delicacies that I normally wouldn't buy for myself. Besides, food as gifts carries a long and interesting history.
Recently, I just heard that the pineapple, which is known as a symbol of hospitality, was actually used as a subtle hint that one has outstayed their welcome. A pineapple was placed in the guest's bedroom, by the host, on what they hoped would be their last night's stay. Here's the pineapple, now get out! I hope a can of crabmeat doesn't say anything except "Thank you for being a friend, food lover!"
We devoured these flatbreads with lots of dry riesling, which works great with all the intense flavors. Although beer is excellent, too, the colder the better!
The next time your friends show you how thankful they are to know you, or you happen to be in a well stocked grocery store and are feeling a little self indulgent, splurge on a can of crab and make what is sure to be the summer hit pizza of the year. And invite a friend!
-Amy at Flatout
Serves: 1
Prep Time: 10 Minutes
Cook Time: 15 Minutes
Curry Crab Flatbread
Ingredients
1 Flatout Thin Crust Flatbread
2 tablespoons green curry sauce
1/2 cup canned lump crabmeat
2 scallions, chopped on the diagonal, into the greens
1/2 cup shredded pizza cheese
2-3 sprigs of fresh cilantro
Directions
Preheat oven to 375°F. Place Flatout on a cookie sheet. Bake at 375°F for two minutes. Brush on curry sauce, then scatter crabmeat, scallions, and pizza cheese. Bake at 375°F for four minutes. Remove from oven, top with fresh cilantro.
BEEF, MINT, & CUCUMBER SALAD WRAP
The recent pop of warm weather got me thinking that I wasn't anywhere near ready, mentally or physically, to change out our closets and put away all the winter clothes. So naturally, I revisited my eating habits, and vowed to make a delicious salad, and drink way more water, every day this week. Would I be able to do it? Would my better half? The challenge is on!
Yes, spring often means more salads in our daily diets, and to some, like my better half, that's not always the ideal lunch. But this salad flatbread wrap, amazingly, is one of his favorites, probably because of the thick slices of beef in it, which satisfies his inner caveman's carnivorous urges. Based on a spicy beef and cucumber salad we both love at one of our favorite Thai places, making it for lunch or dinner at home or for work makes a homemade meal exciting and healthy at the same time.
The other nice part about this flatbread wrap is the addition of mint. Mint is a harbinger of spring and is fabulous in salads; it brightens up savory dishes in an extraordinary way. It makes a big impact in this salad, as do the cucumbers, cooling your mouth down in between bites of salty, briny, spicy steak.
If you have some leftover flank steak from the night before, or an extra kebab from a grilled dinner, or even the too-good-to-miss leftovers from a steak dinner, this flatbread wrap is a great way to switch it up and make something thrilling for your next meal. It doesn't need to be a fancy, expensive cut of meat to be delicious in the flatbread. Just grill it up and slice it thin to absorb all the sauce.
Make this flatbread wrap for the salad "lover" in your life, and everyone will be happy you did. And throw a sprig of mint in your water, too, while you're at it-delicious!
-Amy at Flatout
Serves: 1
Prep Time: 10 Minutes
Beef, Mint, & Cucumber Salad Wrap
Ingredients
1 Flatout Flatbread
3 ounces grilled beef tenderloin or flank steak, sliced
1 tablespoon crushed peanuts
6-10 mint leaves, torn
2 slices red onion
3-4 slices of cucumber, peeled and seeded
2 leaves of romaine lettuce, rinsed and patted dry
pinch of cayenne pepper
1/2 teaspoon honey
Juice of one lime
1 tablespoon fish sauce (nam pla)
1-2 sprigs of cilantro
Directions
In the bottom of a large bowl, mix together lime juice, nam pla, and honey until blended. Then add all remaining ingredients and gently toss, keeping the romaine leaves whole, until coated.
Pile onto flatbread, evenly distributing the beef and the lettuce leaves, and roll up. Cut in half.
CHEESY BAKED FLATBREAD CHIPS WITH RUSTIC TAPENADE
Caution: Binge Alert. Olives, dear readers, are my downfall. My Achilles heel. I have been known to eat a jar of those little green olives in one sitting, pimentos and all. My martini? A blue cheese stuffed olive, extra dirty, puh-leeze. I love you, olive juice. Maybe you're like me, and you dream of olives all day and night. If that is indeed the case, then the flatbread recipe below is, and I freely admit this, just a vehicle for the olive tapenade, so I don't feel so guilty just spooning this fishy, salty, olive-y, garlicky goodness in my mouth all by itself. Flatbread chips keep things, well, honest.
This is the perfect appetizer to whip up if you're pressed for time, too, because I'd bet that you have 99% of the ingredients in your home right now. Just heat up the oven, cut some flatbreads into chips (you get bonus points for heart shapes…what could be more romantic than some tapenade shared between a couple over a bottle of tempranillo?) and scatter some cheese before baking to crisp, cheesy perfection. If your favorite grocer carries a tapenade that works for you, by all means use it, but my fail-proof recipe is below. Extra tapenade can be added to pizzas, flatbread wraps, sandwiches. But who are we kidding, really? I usually lick the bowl clean.
And if you're an olive lover, like me, you just might, too.
-Amy at Flatout
Serves: 4-6
Prep Time: 15 Minutes
Cook Time: 10 Minutes
Cheesy Baked Flatbread Chips with Rustic Tapenade
Ingredients
2-3 Flatout flatbreads
1/2 cup freshly shredded parmesan cheese (with a microplane)
Olive oil
Tapenade:
8 ounces mixed olives, pitted
1 anchovy filet or 1/4 teaspoon anchovy paste
1 clove garlic, minced
2 tablespoons capers
1-2 tablespoons olive oil
Pinch of chili flakes
1/4 cup loosely packed parsley, mint, or basil, chopped
Directions
Preheat the oven to 375°. Take Flatout flatbreads, and brush olive oil over them, then sprinkle with salt and parmesan cheese. Cut them into chip shapes, and bake 2-3 minutes at 375°, until crispy. Remove from oven, set aside to cool.
To make the tapenade, add all ingredients to the bowl of a food processor, and pulse until the mixture starts to hold together, but still chunky. You may need to add more olive oil to do this.
Tapenade can be served immediately with the flatbread, but can also be stored in the refrigerator if made in advance. Let it warm to room temperature before serving, if that's the case.
LAMB MOLE TACOS
Mole sauce has a rich, diverse history, with as many versions of mole as there are regions, towns, and familes in Mexico. Mole poblano, arguably the most common type of mole in Mexico, is a labor-of-love recipe involving many ingredients including nuts, chili peppers, and even chocolate, all roasted, ground by hand, and stewed in a pot all day. It's easy to find commercially made mole, but it is very worth it to dig deeper and try to find the homemade stuff. Mole poblano adds a rich, complex flavor to anything it touches.
I'm lucky, because in my city, mole, even different varieties other than mole poblano, is relatively easy to find. It's celebrated here, especially on Cinco de Mayo, for weddings, graduations, and baptisms. There's a lady at our farmer's market who makes little tubs of the stuff which sell out in a flash. I store this dark, rich paste in my freezer to add to meat, or even eggs, and it transforms decent food into glorious food. The paste is thick so I usually add a little broth or water as I mix it with the meat.
Historically, mole was used with turkey (heads up, leftover turkey lovers!) but in this recipe I used grilled lamb, finding the earthiness of the meat just right with the sweet, spicy, nutty mole sauce. We usually find a way to grill lamb well into the winter, so if the grill is still hot, throw some flatbread on the grates to make warm and fragrant soft tacos.
Once you find your favorite batch of mole, stock up! It will disappear before you know it; soon you'll be adding it to all of your flatbread recipes. And for good reason, because it's delicious.
-Amy at Flatout
Lamb Mole Tacos
Ingredients
2-3 Flatout Foldits
1 cup lamb shoulder or chops, grilled, sliced thin
3 tablespoons mole poblano sauce
1/2 serrano or 1/3 jalapeño chili, sliced finely
2 tablespoons chopped white onion
2 tablespoons chopped cilantro
1/2 avocado, sliced
1/2 cup water or vegetable stock
Directions
Cut Foldit flatbreads in half so that each half is a circle, then grill or bake the flatbreads depending on your taco preference: soft or hard. In a small bowl, combine the onion and the cilantro, set aside.
In a pan over medium to low heat, add the lamb and mole sauce, stirring until combined: the lamb should be hot and the mole fragrant. Add water or stock if necessary.
To build the flatbread tacos, place the lamb mole in the shells, then top with the cilantro and onion mixture, then with the chilis, a slice of avocado.
SPICY CHICKEN SANDWICH
We all have our dark little secrets. Our inner desires, lurking just underneath the surface. The shame we feel when these secrets are uncovered is undeniable, but it's so hard keeping them hidden, that it wears one out, and we become weak. Sometimes, we must give in to them before they overtake us and we fall headlong into a bottomless pit of destructive passion, never to return.
Or, we just hide the car keys, walk into the kitchen and start recreating a healthier flatbread version of the fast food spicy chicken sandwich that haunts us. Because that's my dark little secret: the S.C.S. (What did you think I was talking about? Sheesh. This is a flatbread site, people!) And I think I did pretty well, if I do say so myself. The new and improved "S.C.F." is a winner. It has crunch, spice, creaminess, and more.
With flatbread, there's endless possibilities to create and recreate, invent and reinvent, all your favorite bad-for-you foods into something better for you, and, in the process, make up some new delicious recipes along the way. And that, my friends, is more satisfying than any fast food sandwich could ever be. If you are haunted by a guilty food pleasure, I challenge you to flatbread-ize it, make it at home, and see if you can't do better than a chain. I bet you can.
Good luck!
-Amy at Flatout
Spicy Chicken Sandwich
Ingredients
1 Hungry Girl Foldit Flatbread, Traditional White
1 boneless chicken breast, pounded thin
1/2 cup buttermilk
1/2 cup panko breadcrumbs
1 tablespoon grated parmesan cheese
1 teaspoon dried thyme
1/2 teaspoon salt
1/2 teaspoon freshly ground black pepper
1/8 teaspoon cayenne pepper
1/4 teaspoon garlic powder
1 slice of lettuce
1 slice of tomato
1 tablespoon mayonnaise
1/4 sriracha sauce
Directions
Preheat oven to 400 degrees. in a small bowl, add the mayonnaise and the sriracha sauce and set aside, allowing the flavors to meld. Then place a foil lined baking sheet next to two shallow bowls on your work surface. In the first bowl, pour the buttermilk. In the second, add the panko, thyme, garlic, half of the cayenne, salt, pepper, and parmesan cheese. Toss to combine.
Then slide the chicken breast into the buttermilk (chicken can be marinated overnight in the buttermilk if you like) coating on all sides, and move the chicken over to the breadcrumb mixture, making sure the chicken is covered with the breadcrumbs. Place chicken on baking sheet and bake for 15-20 minutes, flipping halfway, until chicken is cooked and its juices run clear.
To assemble the sandwich, place the chicken on one half of the flatbread, top with lettuce, tomato, and spicy mayonnaise, and fold in half.
Matcha Coconut Ice Cream Sandwiches
I adore coffee and tea of any kind, so when it comes to new and unusual trendy beverages, I'm always rubbing my hands together with maniacal enthusiasm. Oh, there's a new drink? Pass me a straw! Recently, I ordered a fancy green tea latte this week at my local haunt and LOVED it. Matcha, a finely ground Japanese green tea powder, is super hip everywhere right now and can be found in everything from candy bars to cocktails. In fact, my friend just brought me a green tea Kit Kat from Japan, so matcha is indeed getting more mainstream.
Just because it's steamy outside doesn't mean you have to strictly forgo your hot green tea lattes. Just make an icy treat instead! Matcha can be used in all sorts of delectable treats. I especially like it paired with chocolate of all kinds, from white to dark. The creaminess of the cocoa butter blends so nicely with the tannic properties of the matcha; it's a matcha made in heaven.
Yeah, I just said that, and I'm not even sorry! Anyways, you may or may not already know that Foldit flatbread makes primo ice cream sandwich material, so if you think of yourself as a fancy dessert lover, this flatbread recipe is definitely for you. It's got everything, down to the last coconutty, chocolatey bite.
Once the ice cream flatbread sandwiches are made and frozen solid, you're ready to dip into the chocolate. Kids and guests alike can help out in this department, because it's fun to do, so don't be afraid to ask! Then pop 'em back in to chill in the freezer and they're ready to serve just as soon as dinner is over; you'll be the hit of the party this summer.
Matcha is high in chlorophyll and L-Theanine, so, like green tea, it can give you a little boost in energy, which makes these frozen treats the perfect afternoon pick-me-up.
If you love flatbread like me, then chances are you like to experiment and get creative in the kitchen. So of course can play around with different ice cream or frozen yogurt flavors and a variety of crunchy toppings! I personally love white chocolate or a rich natural vanilla bean. (Not that a mint chocolate chip wouldn't be good, or a mango…sigh.) Thank goodness I have a big tin of matcha, a whole bunch of flatbreads, and that summer lasts awhile.
Here's to frozen treats made healthier with flatbread!
Happy summer,
-Amy at Flatout
Serves: 8
Prep Time: 20 Minutes
Matcha Coconut Ice Cream Sandwiches
Ingredients
8 Flatout Foldit flatbreads
4 cups vanilla ice cream or white chocolate frozen Greek yogurt, slightly softened
1 cup each white and dark chocolate chips, melted, in separate bowls
2 tablespoons matcha green tea powder
1 cup shredded unsweetened coconut
Directions
Take the flatbread and scoop about 1/2 cup of ice cream on one side, then fold in half and press down the flatbread into a bite-able, ice cream sandwich shape. Freeze them overnight on a tray.
The next day, take the sandwiches out of the freezer and get ready to dip! Mix the coconut and the matcha powder together in a bowl, and have the dark and white chocolate in separate bowls, melted and ready to dip. Dunk the flatbread sandwiches in your choice of chocolate, then sprinkle on the coconut/matcha blend. Re-freeze until ready to serve.
SESAME SALMON BURGER
The salmon burger…I just cannot make them enough! Perhaps it's the salmon lover in me, passed down through my father's genes. My dad's business was very close to our house, so he'd come back home for lunch a lot. Often, I'd find him sitting at the table in solitude eating a can of salmon with a fork. It would have made quite a picture, now that I think about it: just a dad at the table, a can, a fork, nothing else. He just loved the stuff.
Usually I buy the "picked" salmon at my local fish market, which is the bits and pieces left over once the filets are taken off the whole fish. It's a great deal because it's much less money per pound, (I'm always looking for a deal!) and makes super tasty flatbread tacos and wraps, as well as these burgers.
Canned wild salmon makes awesome croquettes too, which my mom would make with a egg, a bit of mayonnaise, some chopped onion, and breadcrumbs. It was a nice summer dinner served on a salad or with some toast.
There's absolutely no reason why you can't make your own salmon burgers using a recipe similar to one for croquettes, or, if you're in a hurry, finding your favorite frozen salmon patty definitely works as well. The simpler the better for this recipe, because the spicy hoisin mayo and a crunchy watermelon slice make for flavorful forces to be reckoned with!
Foldits have become my favorite thing ever for all our burgers this summer. Not only are they delicious, but you don't feel like you've overeaten afterwards. I always feel stuffed after a giant bun. It is summertime, after all, and that means one always has to save room for ice cream treats!
Try this delicious take on a salmon burger, using a Foldit, this weekend!
-Amy at Flatout
Serves: 1
Prep Time: 10 Minutes
Cook Time: 10 Minutes
Sesame Salmon Burger
Ingredients
1 Flatout Foldit flatbread
1 salmon burger
1 thin (1/2") slice of watermelon, skin and rind removed
1 teaspoon hoisin sauce
1 teaspoon Sriracha sauce
1 teaspoon sesame oil
1 teaspoon sesame seeds
1-2 leaves Bibb lettuce
Directions
Cook salmon patty in a skillet over low heat with the sesame oil. Mix together the hoisin and the Sriracha in a small bowl. To assemble the flatbread sandwich, layer lettuce and salmon patty onto one half of the flatbread, then top with the hoisin/Sriracha sauce. Sprinkle the sesame seeds over that, then top with the watermelon and fold the flatbread in half.
SAUCY SHRIMP FLATBREAD
So many of my flatbread recipes start out as a creative attempt to reinvent really good leftovers from a meal I made at home, or a night out. That's satisfying, because I love to be thrifty and creative at the same time. And making a flatbread recipe using leftovers stretches a portion for one into something shareable, so you don't have to fight with your better half over that piece of steak or chicken. I guess you could say that many of my most successful recipes were created to ensure domestic harmony. Making a pizza for two people to share is way better at that, wouldn't you agree?
This flatbread recipe came to me when I was making a quick cherry tomato based sauce for pasta. I had a little leftover sauce, so I added it along with some shrimp onto a baked flatbread, and the rest is saucy history.
Food smarties keep a bag of sustainably farmed or wild shrimp in the freezer to grab when dinner is needed. They thaw out quickly, are basically fat-free, and they're a delicious and versatile source of protein. The fresh basil or mint is an important last minute touch, so don't skimp. Just rip it up and throw it everywhere.
Here's to leftovers, as well as partners willing to share them!
-Amy at Flatout
Saucy Shrimp Flatbread
Ingredients
1 Flatout Artisanal Pizza crust
1/2 pound shrimp, peeled and deveined
2 cloves garlic, minced
2 scallions, chopped into the greens
10 cherry tomatoes, cut in half
1/4 teaspoon dried oregano
1/8 teaspoon red pepper flakes
1 cup shredded mozzarella cheese
1/2 cup fresh mint or basil, chopped
Grated parmesan cheese
1/4 cup dry white wine
2 tablespoons olive oil
Salt and freshly ground pepper
Directions
Preheat oven to 375°F. Place flatbread on a cookie sheet. Bake at 375°F for two minutes. Remove flatbread from oven.
In a pan, heat one tablespoon of olive oil and add the shrimp, seasoning with salt and pepper. Sauté the shrimp until they are cooked through, then remove from the pan and set aside. Add more olive oil to the pan and add the garlic, sautéing until soft, then add the scallions, and continue to cook until they get tender. Pour in the wine and stir until reduced somewhat, deglazing the pan, and add the tomatoes, red pepper flakes, and oregano, cooking for 8-10 minutes until mixture reduces and gets "saucy."
To make the flatbread pizza, take half of the cheese and scatter over the flatbread, then spoon sauce over the cheese. Arrange the cooked shrimp over the sauce, then top with the rest of the cheese. Bake at 375°F for four minutes. Remove from oven, top with the grated parmesan and fresh chopped basil or mint.